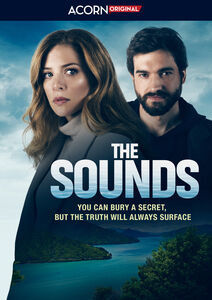 The Sounds, Series 1
Communiqué de

02/02/2021

Film et TV Genre

TV Drama, British-Television

Format de médias

DVD

Veuillez prendre note. Sauf indication contraire, tous les BLU-RAY sont des zone A et tous les DVD région 1 encodez. Avant d'acheter, veuillez vous assurer que votre matériel peut lire ces régions. Pour plus d'informations sur le codage de la région, cliquez sur le lien ci-dessous :
Product Notes
The Marlborough Sounds locals welcomed the arrival of wealthy Vancouver transplants Maggie and Tom Cabbott (Rachelle Lefevre, Matt Whelan) and their promised development of a salmon fishery. However, the Cabbotts were also motivated to escape Tom's powerful and controlling family... and when Tom goes missing, local police chief Jack McGregor (Matt Nable) won't like the answers he finds. New Zealand mystery miniseries co-stars Emily Piggford, Peter Elliott. 6 2/3 hrs. On 2 discs. Widescreen; Soundtrack: English.