Afficher les résultats pour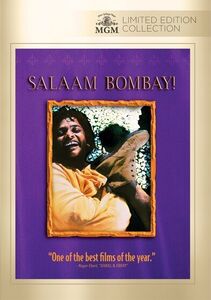 Salaam Bombay
(Manufactured on Demand, Widescreen, NTSC Format)
Communiqué de

14/10/2014

Film et TV Genre

Drama, Foreign-Indian

Format de médias

DVD

Video Format

NTSC

Veuillez prendre note. Sauf indication contraire, tous les BLU-RAY sont des zone A et tous les DVD région 1 encodez. Avant d'acheter, veuillez vous assurer que votre matériel peut lire ces régions. Pour plus d'informations sur le codage de la région, cliquez sur le lien ci-dessous :
Product Notes
Forced to leave his family at a very young age, Krishna lives on the streets with pimps, prostitutes, drug addicts and other homeless children. He earns very little money but it's more than most delivering tea so he can return home to his family. But his honest plan is foiled when his hard-earned money is stolen by his closest friend, forcing Krishna to follow in the footsteps of so many street children of Bombay by turning to a life of crime.