Afficher les résultats pour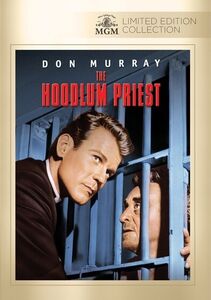 Preview
The Hoodlum Priest
(Manufactured on Demand, Full Frame, NTSC Format)
Communiqué de

14/10/2014

Film et TV Genre

Drama-Classics, Biography

Format de médias

DVD

Video Format

NTSC

Veuillez prendre note. Sauf indication contraire, tous les BLU-RAY sont des zone A et tous les DVD région 1 encodez. Avant d'acheter, veuillez vous assurer que votre matériel peut lire ces régions. Pour plus d'informations sur le codage de la région, cliquez sur le lien ci-dessous :
Product Notes
Reverend Charles Dismas Clark (Don Murray) is a man of the cloth who fi ghts a neverending battle to give ex-convicts a chance for a better life. His efforts are jeopardized, however, when a young parolee becomes caught in a tragic, horrifying confl ict. As the wheels of justice turn, Clark's ideals are put to the ultimate test and a young man's very life hangs in the balance.