Afficher les résultats pour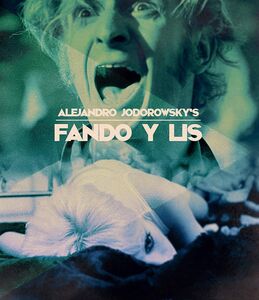 Fando Y Lis
Communiqué de

16/04/2021

Film et TV Genre

Action / Adventure, Cult

Format de médias

DVD

Veuillez prendre note. Sauf indication contraire, tous les BLU-RAY sont des zone A et tous les DVD région 1 encodez. Avant d'acheter, veuillez vous assurer que votre matériel peut lire ces régions. Pour plus d'informations sur le codage de la région, cliquez sur le lien ci-dessous :
Product Notes
ALEJANDRO JODOROWSKY / FANDO y LIS ABKCO [2 DVDs] Surrealist"fabulator'" Alejandro Jodorowsky's unique career began with this bizarre tale of corrupted innocence,  sadomasochistic love and unattainable paradise. Jodorowsky's sublime freak-out follows impotent Fando (Sergio  Kleiner) and his paraplegic sweetheart Lis (Diana Mariscal) searching for the enchanted city of Tar where  spiritual ecstasy resides. Features "La Cravate" and new extras.